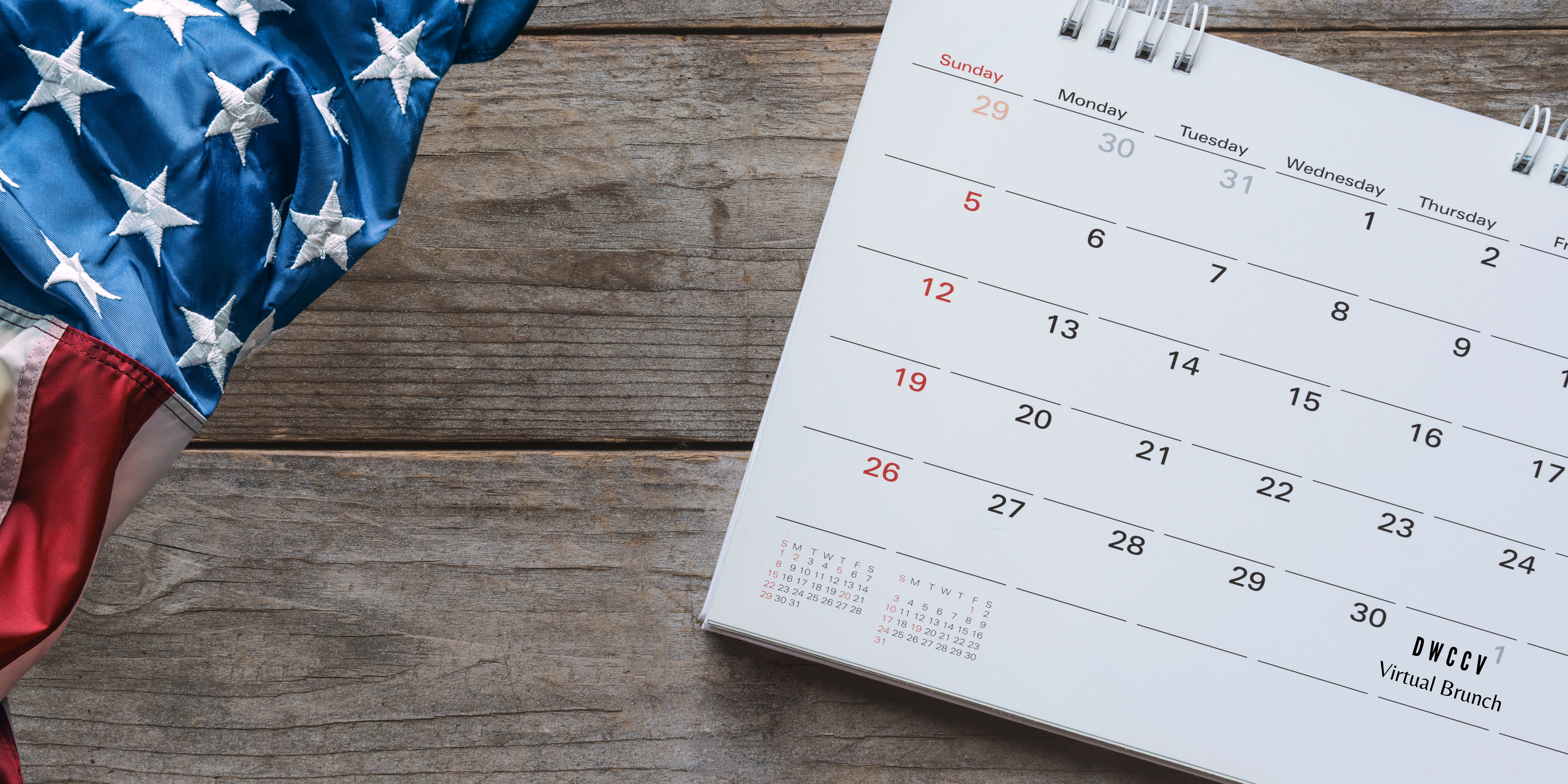 DWCCV Brunch Meeting – June 18, 2022

Monthly on the second or third Saturday
DWCCV's
In-Person Champagne Brunch Meeting
Informative, Enlightening, Educational News
from Democrats in Ventura & LA Counties
9:00 – 11:00 AM
Saturday, June 18, 2022
Submit Your RSVP:

SPECIAL REQUEST
Champagne Brunch Meeting
'Conversations with the Candidates' – TO City Council
In-Person Champagne Brunch Meeting:
June 18, at 9:00 AM
Four candidates running to fill the three open seats on the Thousand Oaks City Council will discuss their campaigns and goals during DWCCV's in-person champagne brunch meeting on
Saturday, June 18, 9:00 to 11:00 AM
Because internet connectivity is unstable, the brunch meeting will be accessible only in person at
The Landing Grill and Sushi Bar
32123 W. Lindero Canyon Rd. Suite 109
Westlake Village, CA 91361
While the City Council is a non-partisan body, these diverse candidates are registered Democrats.
One candidate is running for re-election to a second term and the other three are running their first political campaigns.
Bob Engler is Running for a Second Term
A Thousand Oaks resident since 1990, Bob Engler has served on the City Council since 2018 and is the City's current Mayor. He has served on several City Council committees and has been an active volunteer in many community service groups. Bob holds a Bachelor's degree from Loyola Marymount University, Los Angeles, and is the retired Fire Chief of the City of Redondo Beach.
Thousand Oaks Mayor Bob Engler
Sharon Mahon is a Long-time Volunteer
A Newbury Park resident since 1985, Sharon McMahon has served on the City of Thousand Oaks Planning Com-mission since 2016 after serving 20 years on the Traffic and Transportation Committee. A volunteer in many community organizations, Sharon is a Board Member for Friends of the Thousand Oaks Library.
Thousand Oaks Planning Commissioner Sharon Mahon
David Newman is a local business owner
A 21-year resident of Thousand Oaks, David Newman serves as the current chair and 8-year veteran of the City of Thousand Oaks Planning Commission. He has owned two local businesses and previously worked as an award-winning journalist. David is particularly committed to protecting public resources, maintaining affordable housing, and supporting diversity, equity, and inclusion in all aspects of city life.
Thousand Oaks Planning Commission Chair David Newman
Kyle Rohrbach is Thousand Oaks Born
Kyle Rohrbach's family spans four generations of Thousand Oak residents, including his son, whom he's raising just around the corner from where Kyle grew up. Production head for CH Media, Kyle continues to prioritize community involvement by serving on the TOArts Board of Directors and as an advisor over the last 10 years for the YMCA's Youth and Government program. His interests include protecting open space and climate, housing, local business economy, and Thousand Oaks residents.
TOArts Board Member Kyle Rohrbach
---
RSVP & Save
Price for DWCCV's In-Person Brunch Meeting
$30 = Premier Members
$35 = General Members and Guests with Reservations
$40 = Walk-ins with no Reservations
Brunch meeting attendees can save on the admission price by making reservations.
Attendees may pay in advance with credit and debit cards or pay with cash or checks at the door.
Now, there are two options for making reservations:
RSVP online through ActBlue
or
Send an email message to demwomencv@gmail.com
See Facebook: https://www.facebook.com/dwccv
Want to become a member of DWCCV?
Ask about our membership opportunities.