The Democratic Women's Council of the Conejo Valley influencing progressive social and economic values in our community and beyond.
DWCCV

Have questions or need more information?
The DWCCV consists of area Democratic women
who are concerned about our families, our communities, our nation and our world.
The DWCCV focuses its efforts on advancing the goals of the Democratic Party through public policy and political issue analysis, education, fund-raising, recruitment, coordination with other Democratic groups, and other activities to benefit the Party.
The club seeks to publicize activities, and to build its membership from registered Democrats within the Conejo Valley.
We have monthly meetings with local political leaders as well as educational events regarding newsworthy topics helping us evaluate each of the issues we face as a community.
Helpful Resources
The following resources have been pulled together for informational purposes only.
Need to find a Ventura County group closer to you?
Click on one of the links below to check out other groups in the Ventura County area.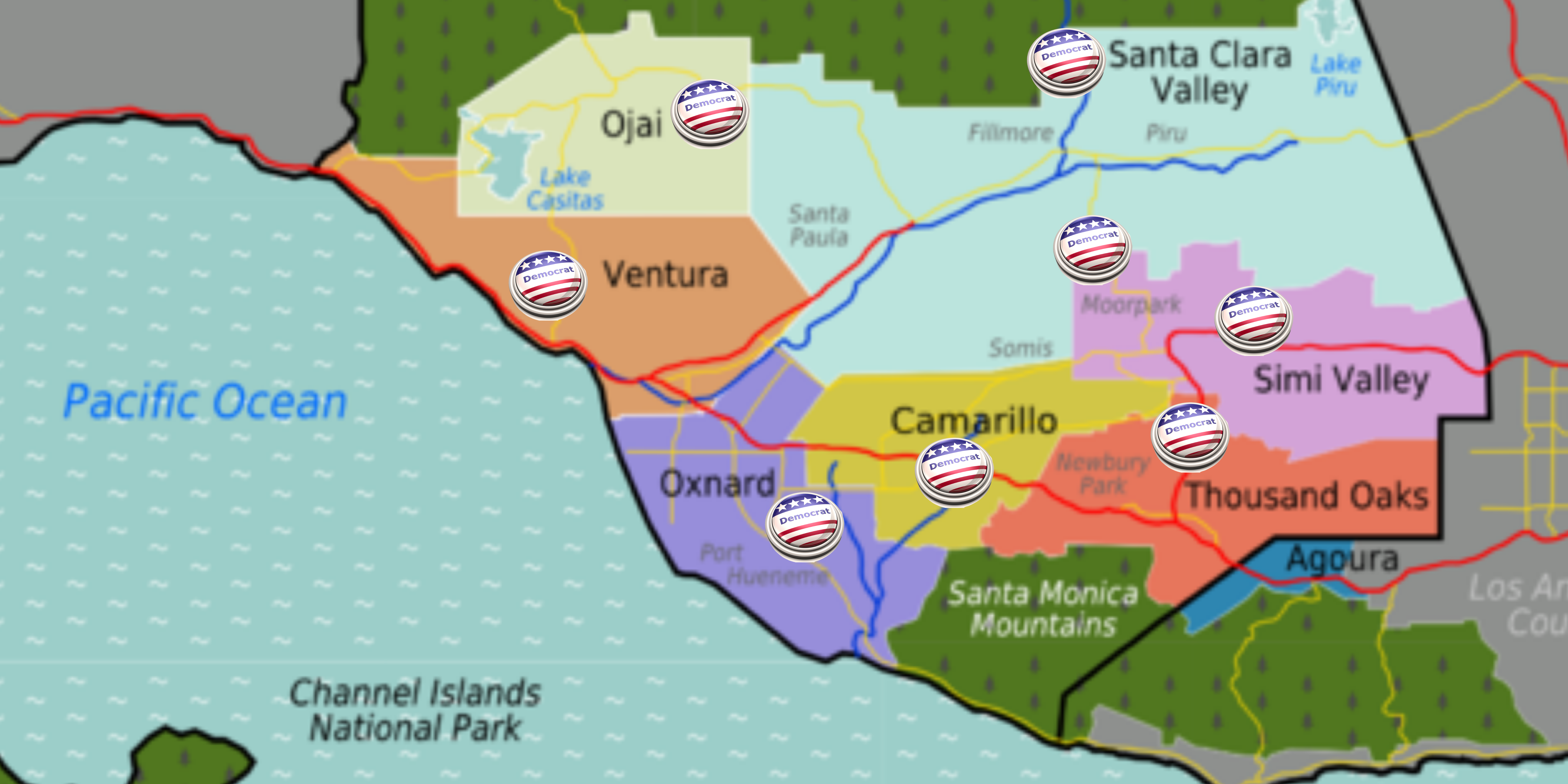 Democratic News and Updates
Click on one of the below links to get updated info on the Democratic party and Daily updates highlighted in the news.
Keep up to date on events, membership opportunities, and more